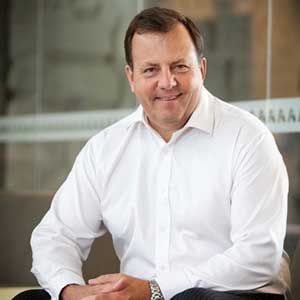 Greg Lowe, Group Chief Executive
Today, from marketing to education, information and communication technologies (ICT) are having a profound impact on people, organizations, and societies. However, most companies often run into problems while adopting ICT. The lack of sufficient IT knowledge leads them to misplaced investments, which in turn, leads to substantial financial losses. Further, increased workloads, cybersecurity threats add to their woes. At this juncture, Beca is turning corners for modern organizations through its efficient advisory services, project management, and professional services. The independent advisory, design, and engineering consultancy is a client-centric business that creates, designs, and optimizes clients' assets and infrastructures. With more than 3,300 employees in 21 offices around the world, the company has delivered successful projects in more than 70 countries.
Beca aims to deliver excellence through its service offerings, assisting clients to gain an understanding of modern technologies and how they can be integrated into their infrastructure. The company's expert service and guidance on finding the right ICT solution help clients assess new technologies and invest carefully. Furthermore, the company supports the clients in attaining enhanced ROI on their investment by implementing technologies. It also mitigates a broad range of ICT product issues such as poor quality and increased risks. Additionally, Beca offers services related to analytics, investment decisions, and business transformation.
Beca is turning corners for modern organizations through its efficient advisory services, project management, and professional services
Its advisory teams work with a wide range of clients across markets for asset management and infrastructure performance enhancement.
Perhaps what differentiates Beca from its competitors is the commitment to build and sustain long-term relationships with its clients. At the outset of the client engagement, the company understands and meticulously explores clients' strategic goals and advises on digital technology purchase. The aim is to provide clients with a competitive advantage. Another differentiator is the company's legacy of solving the industry problems for more than 100 years. Over the years, Beca has gained an understanding of industries, assets, and engineering technologies. Further, through its innovative approach and technical expertise, Beca turns problems into opportunities by designing a more sustainable future with its clients.
In response to COVID 19, Beca is providing a range of digital portfolio management solutions, from templates and dashboards to configuration solution to portfolio management tool with an aim to help clients overcome the new challenges posed by the pandemic. Additionally, the company is rapidly deploying custom solutions that help users check-in, track, and monitor their health. These solutions are tailored according to the needs of the clients. To add to the value, Beca's robust systems approach that integrates the solutions into clients business efficiently deliver sustainable benefits as part of the company's strategic roadmap.
Founded in 1920, Beca is built on the values of honesty and integrity. The company thrives on challenges and takes pride in being innovative and delivering highly efficient solutions. Motivated by their purpose to make every day better, Beca is planning to reduce its carbon emissions by 32 percent by 2030 by making changes in building energy efficiency, its supply chain, and vehicle fleet. Partnership, tenacity, and care are the fundamental values that form the core of the company. Standing at the forefront of innovation, Beca looks forward to innovating further and supporting its clients in creating a better world. The company is also working with its partners to grow its operations worldwide.